Get your VISA hassle-free.
Our Visa Servicing Process
We specialize in providing professional one-stop services in visa and immigration consultation to our corporate clients and international assignees.
Our visa specialists excel in areas of Hong Kong immigration requirements. From our experience, selecting the appropriate type of visas and devising a proper strategy from the start are of prime essence for the prompt and successful application. We utilize our solid relevant experience and in-depth knowledge of the procedures and requirements of visa application to advise our clients the best strategy for the appropriate type of visa to be applied.
We provide a simplified solution with our in-depth knowledge and years of experience in the procedures and requirements of visa application. We offer professional advice on choosing the most appropriate visa type and its relevant forms, with the best strategy. Below is a list of the most commonly-applied visa types and immigration services in Hong Kong.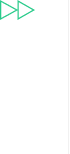 Apply for your Visa
The process starts with your requisition. We carefully try to understand what type of Visa would best serve your purpose.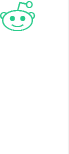 Documentation Process
We guide you throughout the documentation process. We prepare the documents as per the required standards.
Visa Allotment
Sit back and relax, You will receive your Visa soon! No hassle. The paperwork, the official work and the administrative work is taken care by us.
Consult our experts for immigration services!